Treasures of Bolinao
I've waited months to be back in Bolinao. This time, equipped with better gears. My plan was to do an extensive photography. Something I haven't done for a very long time.
Luckily, Treasures of Bolinao Resort sponsored our accommodation. What an early christmas gift! I appreciate their support in helping tourism advocacy.
Treasures of Bolinao Resort 
The first time I set foot to this resort was way back November 2006. I remember, driving 5-6 hours from Manila, the rough road going to Patar was so terrible, and almost no information in the internet. However, it was love at first sight! The moment I checked in, I immediately went to their bridge and enjoyed the magnificent scenery of Patar White Beach for the first time. "This is a place to be…" – I whispered.
Flashback photos from 2006: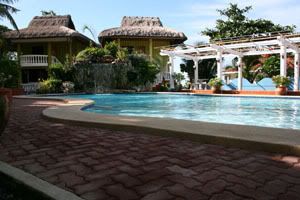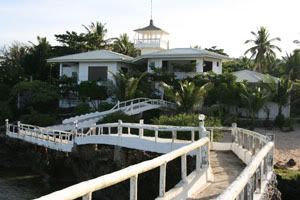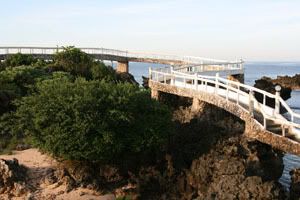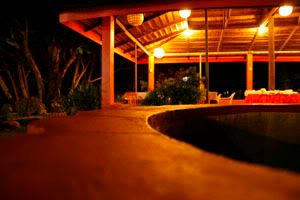 They said that love is sweeter the second time around. So after just few months, I found myself returning to their resort. This time, with no DSLR at my disposal, having just a Nokia cellphone didn't stop me from documenting the place.

After just mere 3-4 months, I found myself in treasures of Bolinao again.
Flashback photos from 2008:
Bolinao has been my 2nd home. It honed my skills in photography.
Flashback photos from 2009:
Why Treasures of Bolinao?
The resort is not perfect, but it offers a complete package. For photography enthusiast, there's a rock formation beside the resort. For swimmers, there's the PATAR WHITE BEACH 30 sec walk to the left side of Treasures of Bolinao.
Their rooms is good enough for a comfortable sleep. During our stay last weekends, they provided us with their Maharlika rooms. Equipped with small fridge, DVD tv, hot and cold shower, spacious veranda. What can we ask for?
Good News! Their icon bridge is now under repair. Their old white bridge is destroyed by a typhoon last year so it needs a total reconstruction. The bridge is definitely a major attraction. Can you imagine a bridge over the sea, where one can view a perfect sunset while enjoying the fresh air. It's priceless! It's good enough that I'm visiting this resort 2-3x a year since 2006.
Negative comments over the Internet.
Most of the reviews you'll find over the internet is negative. For some reason, I can't understand why. Here's the usual complaints:
slow service in restaurant – yes it may seem. But why order when you're hungry? you can always order your food in advance. What I'm doing is, I will order my food few hours before meal. I will tell the crew that I will take lunch at 12pm and dinner at 8pm. In my experience, it works for me. They can even bring your food to your room.
salty water in bathrooms – I'm not sure bout this. But the last time I checked, it's not salty when I brush my teeth.
no beach front – yes it's true. But there's "beach side". Patar White Beach is just few seconds away from the main resort.
untidy rooms – I haven't experienced it.
unprofessional crew – I haven't experienced it.
pricey food – Maybe or maybe not. It's subjective really.
Well, to prove a point… I brought different people with me since 2006 until last weekends. I haven't heard any complaints from them. To be fair, we all have needs and preferences to every accommodation but as what I've said, Treasures of Bolinao may not be perfect but the owners are doing their best to provide better experience.
Here's a glimpse of the scenery around the resort:
Should I go back? Definitely… Treasures of Bolinao is my second home.